Getting the perfect tint takes time. It's such an undertaking that it's what makes us different. Other big brand sunglasses seem to be happy giving you a cold and dark lens but we think you should expect more.
Over the course of a year we tested how different colours and different gradients affect the way you see the world. We realised that it's actually possible to make the world bright and beautiful whilst protecting your eyes from the suns harmful rays. Having created the perfect lens, we had them fitted to our stunning Italian crafted frames. Click to check out the styles or read on to see more about the Trads lens.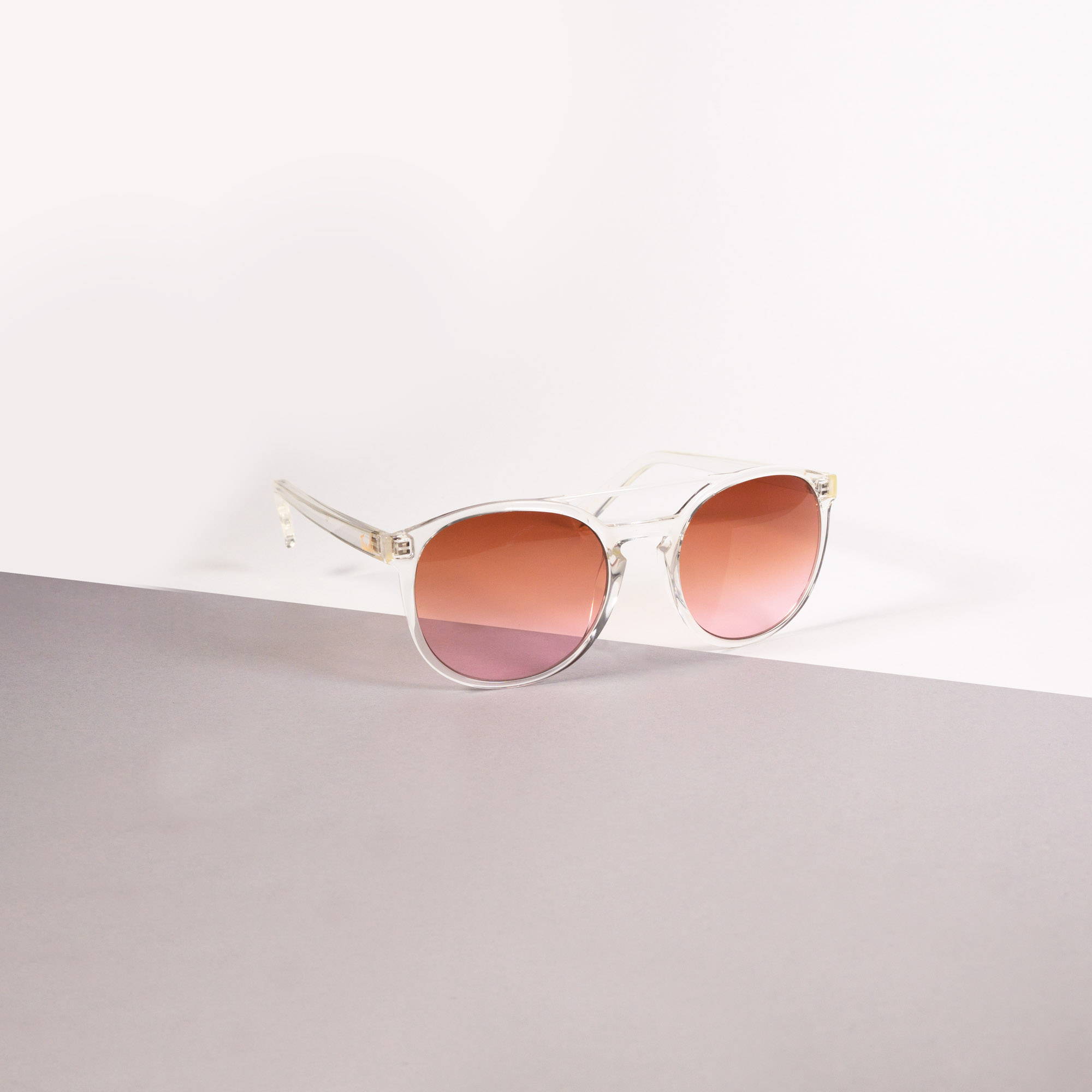 When deciding what sunglasses to buy, selecting a good level of protection for your eyes is important. UV400 lens protect against both UVA and UVB, with the 400 rating surpassing other options by blocking even the smallest rays, those tiny 400 nanometers sized ones. Our lens are designed to filter out between 99 and 100% of that harmful radiation and carry a grade 1 rating for optical clarity. That keeps your eyes healthy and happy.

Beyond protecting your eyes from UV radiation, we want the comfort of wearing our glasses to extend further than your expectations. That's why we look to filter out blue light. Whilst not as directly harmful as UV radiation, exposure to blue light is connected with headaches, eye strain, blurred vision and even disruption of sleep. Our bespoke lens will filter out 77% of that pesky blue light to leaving you more relaxed.